What you need to know before you Recycle!
What is Recycling and why is it important???
Recycling is the process or action of converting waste into reusable material rather than going into a landfill.
The three R's: Reduce, reuse, & recycle!
These are the techniques that help us better manage our waste, for example, this process should be executed by first reducing waste, followed by reuse, and lastly, recycle when you can!
Recycling is important because it saves energy, preserves resources, saves the environment, reduces pollution, and mitigates the health of our planet and the people who call it home. Recycling reduces waste and creates new ones from natural processes versus waiting a century to break down. It reduces the release of harmful chemicals and greenhouse gasses from landfill sites and the natural environment. Trash is detrimental to our wildlife and can disrupt the balance of our ecosystems function.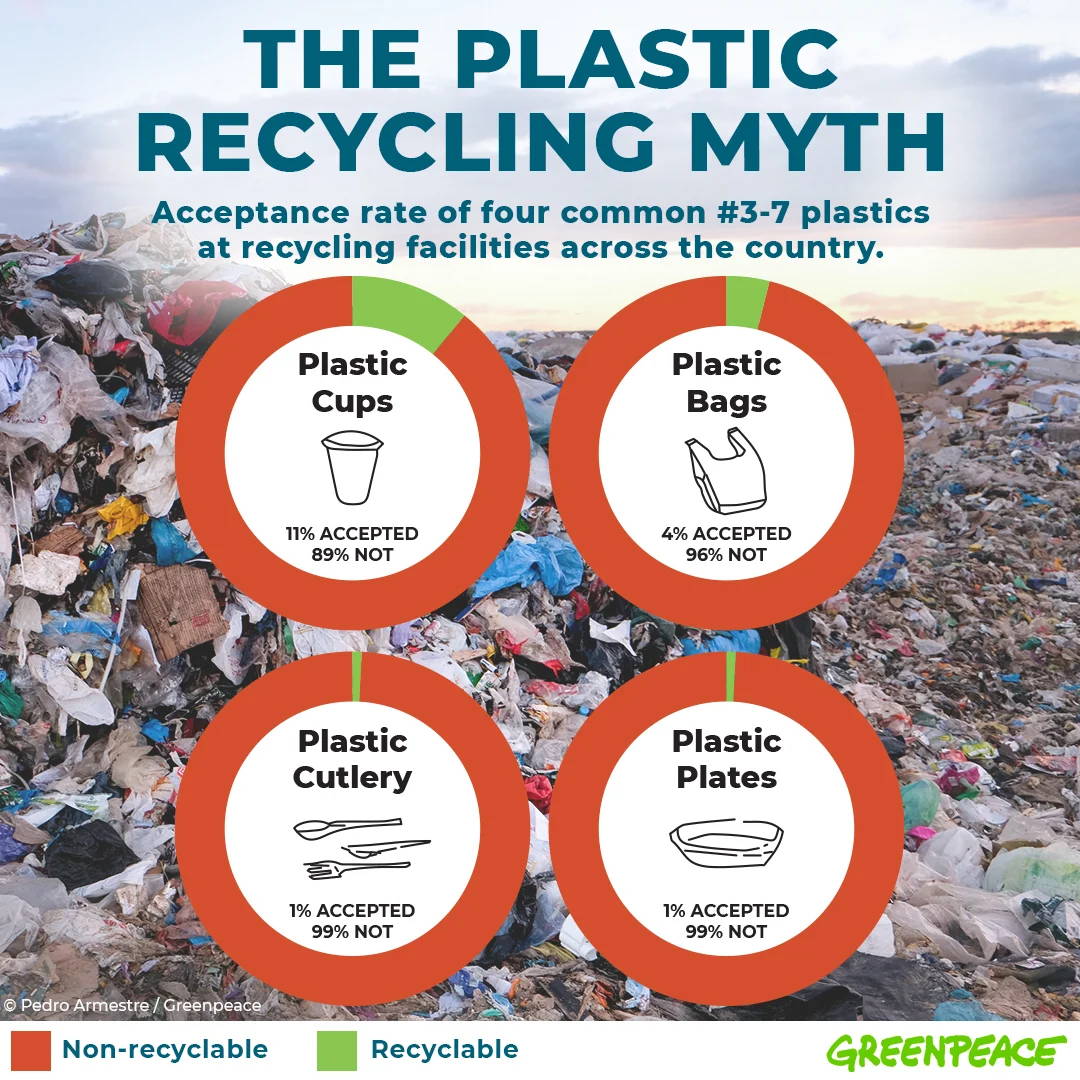 How effective is the way that we recycle?
They way we currently recycle is not nearly enough to effectively offset the global demand for plastic. There are many more environmentally friendly alternatives to consider like using a metal water bottle versus purchasing a plastic bottle. Use reusable silverware rather than single-use plastic culinary.
To make more sense of this issue, reference this graphic to better understand what percent of plastic is accepted as well as the statics below provided by GreenPeace and the World Economic Forum to get a better idea out what is actually getting recycled.
of single-use plastic is made from fossils fuels.
of plastic waste is produced every year.
was recycled in 2021 which is about 2 million tons out of a total of 40 million tons.
What is recyclable and what isn't?
What do the Symbols/numbers indicate?
Many plastic products have markings on them that give information regarding whether or not they can be recycled. Not all products with the triangle symbol are able to be recycled and the numbers are there just to differentiate the materials it's made out of.

#1 - classifies as recyclable. This includes most soda and water bottles and are considered to be mostly safe as a single-use product.

#2 - classifies as recyclable. This includes many shampoo bottles, juice bottles and ... Number 2 is considered to be one of the safest, less prone to breaking down and doesn't leach harmful chemicals.
#3 - classifies as rarely recyclable. This includes products such as plastic food wrapping, pet toys, and plumbing materials.
#4 & #5 - is dependent on collection services. #4 products are usually squeezable bottles, bread bags and shopping tote bags. #5 products are usually including bottle tops, cereal bags and medicine bottles. The one downside to #5 materials is they are typically not recyclable, but it depends on what communities you're in.
#6 & #7 - classifies as not recyclable. #6 products are usually Styrofoam drinking caps, take-out food containers and egg cartons. #7 products are a group of all "other" items that don't fit into categories #1-6. This also includes compostable and biodegradable plastics that are not recyclable but can be collected in communities that compost.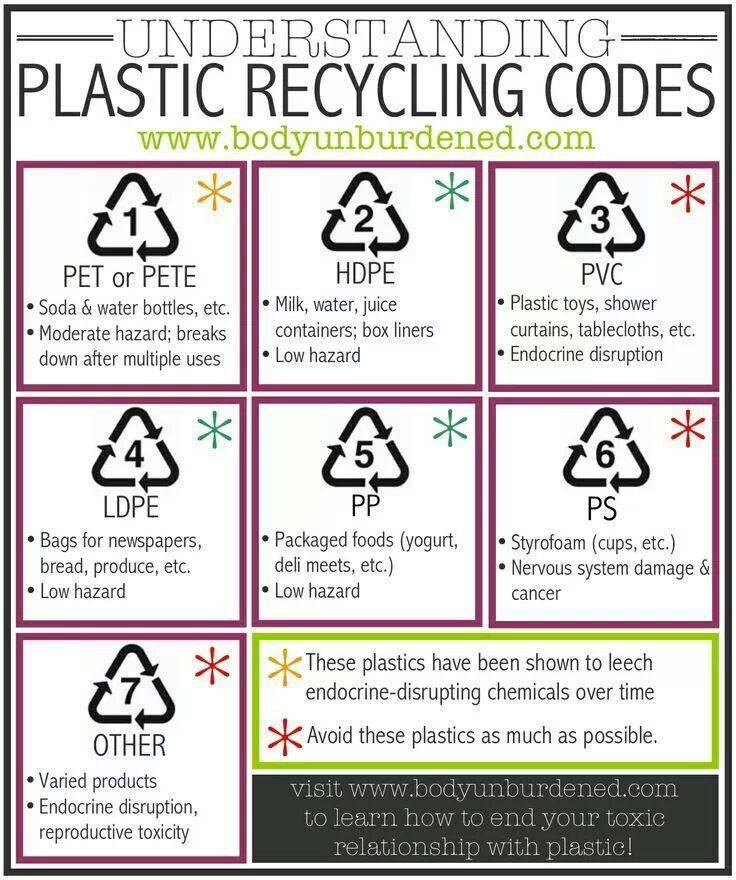 Where does it go when it isn't recycled?
Everyone enjoys going to the beach on a hot day to cool off. Beaches are a place of paradise for most people as they enjoy hearing the sounds of the waves crash against the shore, scuba dive with a sea turtle and feel the sand between your toes. The ocean is one of the biggest sources of life on earth as it provides more than half of the world's oxygen and inhabits millions of species that play a crucial role in our marine ecosystems. Which is why it's important that we protect our oceans.
There are several different ways that plastic gets into our oceans. For example:
1. Littering (both intentionally and unintentionally, one way that could happen is by natural forces such as rain or wind sweeping it into the ocean)
2. Illegally dumping or improper waste disposal (This could look something like dumping trash into the ocean knowing it is illegal or the mishandling of trash in which it ends up in the wrong place)
3. Leakage from landfill sites (if a landfill is close to open to a river or a creek it could potentially get in the water stream and end up in the ocean)
4. Improper disposal of personal care products
5. Macro plastics - large pieces of plastic such as bottles, ropes, and take-out packaging
6. Microplastics - are particles that are smaller than five millimeters in size. These particles are easily consumed by marine life that eat by filtering out water. It eventually works its way up the food chain and eventually goes back to humans.
7. Ghost Gear - fisherman gear that has been lost, abandoned, or discard. Fishing gear is a problem when it's no longer monitored as it can make its way into our oceans currents and endanger marine wildlife.
For more information go to Ifaw and reference the image on the left to figure out how you can make a difference!
Here are some tips to reducing your Plastic Pollution!
Why is it important for us to do this?
It's important for us to take a step forward and start making smarter choices that are better for the environment.